A COMMON HERITAGE
The tower, which represents the academic pursuits and aspirations of Augusta University, was designed referencing architectural components from around the city, both new and old. It was created to give all entities within the university a common tradition and to embody the spirit and strength they now share. The tower is not only a metaphorical symbol, it will also be a physical one, and its bell will ring for all.
The Augusta University shield is to become synonymous with its name and with excellence.
A SHARED HISTORY
The Augusta University seal is the most formal graphic representation of the institution. The mark is rich with symbolism from the history of the consolidated university entities.
University Seal
The torch represents education and research. The light of the torch is the focal point of the seal just as education and research are the focus of Augusta University. The rays emanating from the torch signify the power of healing.
The oak leaves are a nod to the Arsenal Oak, which predates all of the entities represented on the seal but shares a direct correlation to the Summerville Campus' heritage.
The Old Medical College pediment and columns are placed at the base of the seal, representing the heritage of the Health Sciences Campus and tradition of healing.
The Past and Future of the university is represented by the sundial markings on the outer ring of the seal.
The Date (1828) is the official date of the founding of Augusta University.
University Logo
University Sub-Brands
The secondary signatures shown below are for colleges, schools, divisions, departments and select units. The shield icon and Augusta University wordmark are represented in each instance.
Health System
This mark is used to signify that a communication is from a health system entity. The spoken form of this mark is "Augusta University Health".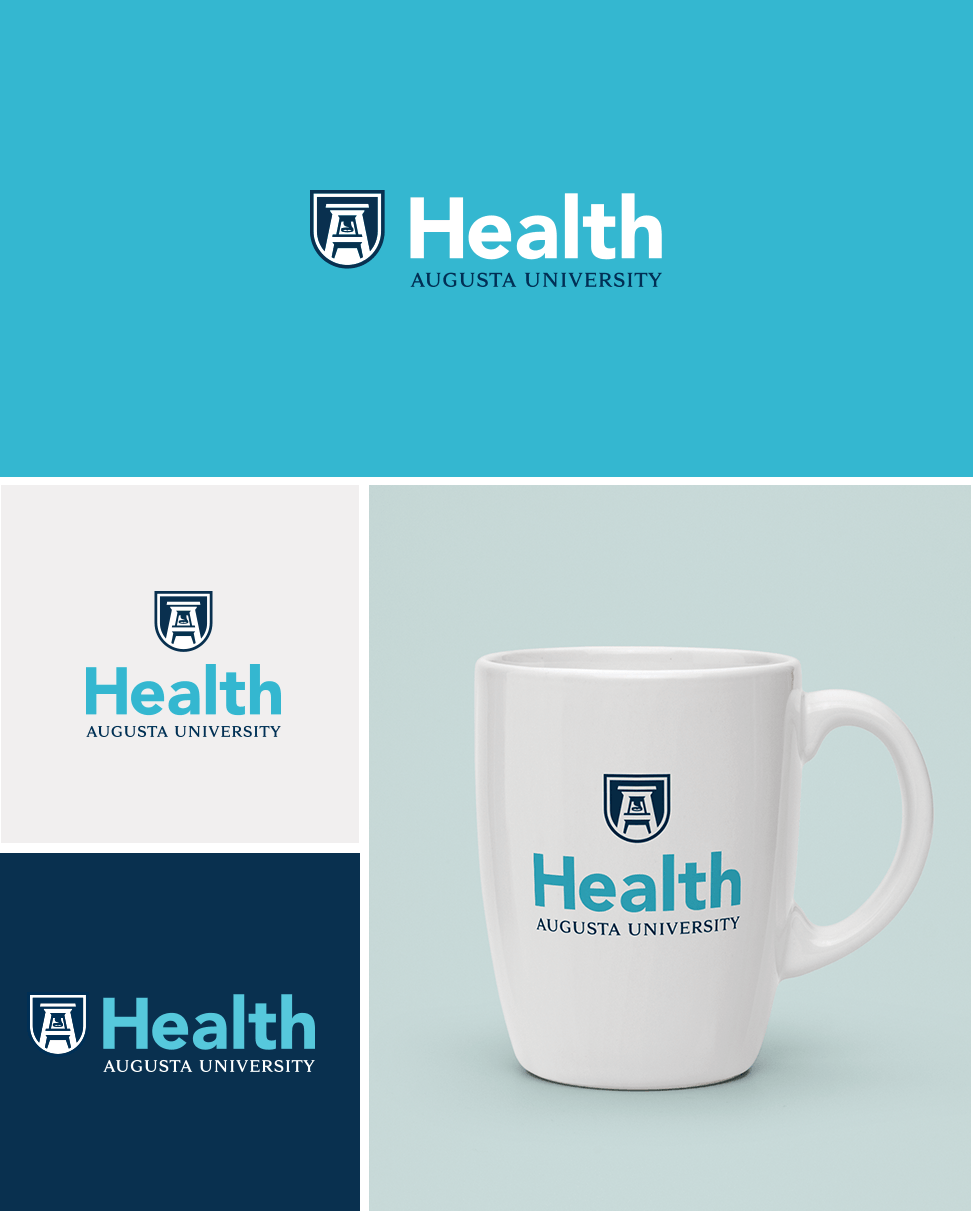 SPIRIT MARKS
Not only does Augusta University have high academic and clinical standards, we've set the bar pretty high athletically. Our spirit marks are built to engage the Jaguar Nation and represent our fierce competitive spirit on the field, court and course. We envision an Augusta unified by its obsession with our teams and university, where everyone flies the banner and repeats the cheer of "Go Jags!"
Victory A
Augustus